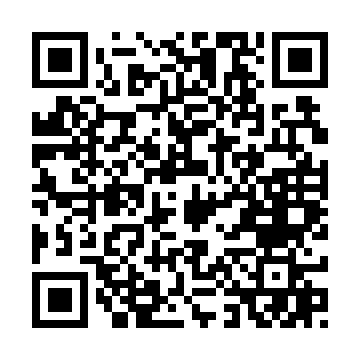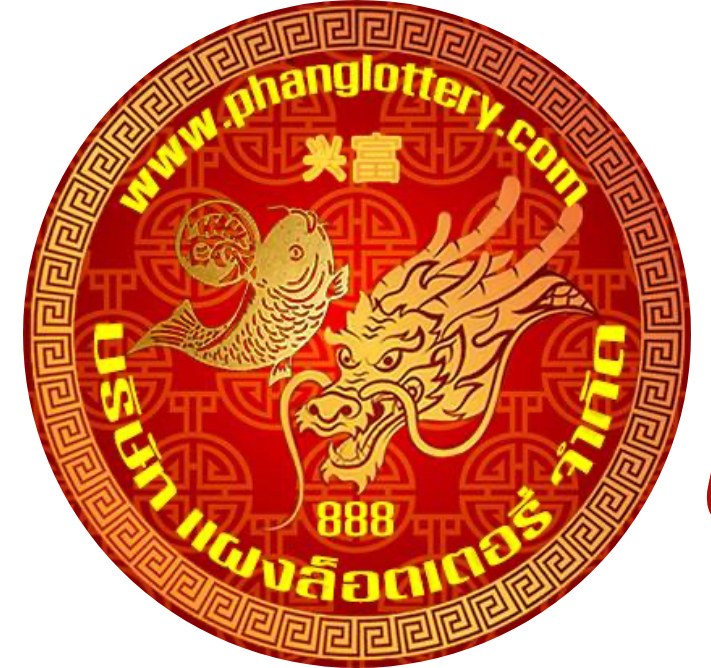 Bangkok Package CODE bkk-cnx-pttt
Bangkok - Chiangmai- Pattaya Package Tour 9 days 8 nights
Validity from 01 Jan 2010 - 31 Dec 2012

Meet and greet at airport.
Transfer From Airport - Bangkok Hotel. ( Hotel below as your choice )
Twin or Double bed + daily breakfast.
Relax and overnight at hotel.

Breafast at Hotel.
Morning half day Bangkok City and Visit Grand Palace, This is a "must" for every visitor to Bangkok, for the Grand Place Complex, which includes the Temple of The Emerald Buddha (Wat Phra Keow) is unquestionably one of the wonders of the world today. Within its enormous grounds is the most exotic Buddhist temple and at the heart of the temple itself is a fabulous Buddha image, carved from one piece jade, which is the holiest and most revered of religious objects in Thailand today.
Lunch a t Thai Restaurant.
Evening with Thai Dinner and Thai Traditional Dance, Experience a variety of typical Thai foods and the warm hospitality of waitresses dressed in national costumes. After dinner sit back, relax and enjoy a spectacular performance of Thai classical dances.
Relax and overnight at hotel.

DAY 3 : Bangkok -Tours water parks water sports-Dream world

Breafast at Hotel.
When the kids need a break from sightseeing or shopping in Bangkok, escape with the whole family to Dream World. You have the entire day to spend at the amusement park, with round-trip hotel transport and a buffet lunch included. Splash around in Bump Boats and ride the rapids on the Grand Canyon, or get tossed through the air on the Hurricane or Tornado. If thrilling rides are not for everyone, there are plenty of attractions to amuse the little ones, including the Antique Car and Animal Farm.
After morning pickup from your hotel in Bangkok, you?re driven by comfortable coach to Dream World. Once you arrive at the amusement park, you?ll have roughly 7 hours to enjoy more than 25 exciting rides and attractions (see list in Itinerary below). Plus, gain entry to the Hollywood Action Show ? a glitzy show with spectacular special effects.
In addition to the usual thrills and shrills like Space Mountain or the Haunted Mansion, you can take a walk around colorful galleries, lush gardens or a lovely lake. For calmer rides, explore Dream World aboard the Sightseeing Train, Monorail or Cable Car, or take to the waters on a Bicycle Boat.
Around midday, enjoy an all-you-can-eat buffet lunch. When your time is up in the afternoon, meet at the prearranged point for the return drive and drop-off at your hotel.
ItineraryRides & Attractions:
Tornado: Swing seven stories into the air as you spin up to 46 mph (75 kph).
Grand Canyon: Climb in a raft for a trip down the white-water rapids. Expect to get wet as you negotiate the twisting and churning water.
Thunderbird: Imagine yourself a top gun and chase your enemies from the sky.
Sky Coaster: You'll feel like a bird during this out-of-this-world experience.
Hurricane: Rise 65 feet (20 meters) into the air and then toss about like a rag doll as this high-energy storm flips and somersaults.
Speedy Mouse: A world of speed awaits you and your family on this exciting ride.
Raptor: Bounce around in every direction possible. You won't know what's coming next.
Vikings: You?ll never forget the scary ride on this Viking ship.
Alien: A place where aliens could appear at any moment.
Space Mountain: Take a high speed, turbulent train ride into space.
Haunted Mansion: Experience chills and thrills in a haunted house that will make your hair stand on end.
Super Splash: Ride the big waves for great fun as the Super Splash lives up to its name.
Bump Boats: Young and old will enjoy splashing and bumping around in these motorized boats.
Bump Car: Take one of these fun cars for a spin and there's a good chance you' ll bump into your friends.
Bicycle Boat: Exercise your legs as you enjoy the breathtaking scenery on the Lake of Paradise
Flying Fish: These playful little fish will take you up, up and away into the clear blue sky.
Monza: Let this express train take you every which way along the snaking track.
Sightseeing Train: For those afraid of heights, the sightseeing train takes you on a leisurely tour around the lake and into Fantasy Land.
Monorail: Sit back and relax as you take a trip around the park.
Cable Car: Enjoy a relaxing ride and amazing scenery as you drift into the sky.
Antique Car: Take a leisurely spin in an antique car just like the one your Grandpa used to drive.
Indian Boat: Share great fun with the kids as they learn to sail on their own.
Water Fun: Bring the kids to the water play area with its many rides, including Slider and Tunnel Fountain.
Giant?s House: Climb the beanstalk and sneak a peek inside the giant's house.
Play Port: Let the kids roll around among hundreds of brightly colored balls in an air-conditioned room.
Animal Farm: Get up close to adorable animals such as ponies, deer, teacup pigs and rare birds.
Please note:
Your entrance fee does not include access to Snow Town, 4D Adventure, Go Kart, Air Gun or Carnival Games.

DAY 4 : BANGKOK-CHIANGMAI -NIGHT SAFARI (OVERNIGHT)*

Breafast at Hotel.
transfer to Bangkok. airport
Afternoon ,Arrival to Chiangmai Transfer to your hotel and free leisure time.
Evening,

18.00 pm.CHIANGMAI NIGHT TOUR. "CHIANG MAI NIGHT SAFARI" Chiang Mai Night Safari was established as evening and night tourist attraction. It is the first night safari in Thailand. Chiang Mai Night Safari is committed to be a world class destination and is constantly upgrading to international tourism standard. Exhibition zone is divided in three main areas Savanna Safari, Predator Prowl and Jaguar Trail. Chiang Mai Night Safari is located in the Doi Suthep-Pui National Park area of Mae Hea and Nong-Kwaii district in Hang-Dong and Suthep district in Muang, Chiang Mai province. The total area in 131 hectares. It takes only 10 km. driving from the town central to Chiang Mai Night safari.




DAY 5: CHIANGMAI - ELEPHANT AT WORK- ELEPHANT SAFARI-BAMBOO RAFTING(OVERNIGHT)*

Full Day , Full Day, After breakfast served in hotel, Visit the most perfect Mae Sa Elephant Camp 40 minutes to the northwest of the city,which is located near by the waterfall,where the demonstration of how trained elephants are used as working in the teak forests.The show includes elephant bathing, working, playing football, painting and responding to the command.Enjoy the lovely elephants demonstration and art skill. After wards,visit the Orchid farm to see a large collection of orchids more than 50 different kinds of the colorful year-round orchids.Lunch

After lunch

Elephant safari in the jungle for 1 hrs. and Ox- Cart back to the camp

.

enjoy Bamboo Rafting on Mae Tang river for 1 hrs.A stop is also made at the Orchid Farm on the way back.





DAY 6 : CHIANGMAI - HOME INDUSTRIES-PATTAYA (B/L) *

Half Day, After Breakfast tour
visit Silk & Cotton hand wearing factories you might catch a glimpse of the complete life cycle of the silk moth at the back of the factory. Borsang, umbrella and primitive paper making village. Wood Carving Silverware & Lacquerware can be found here and if you are looking for some souvenirs to bring back home this is where you can find it all.
Lunch
afternoon transfer to Chiangmai international airport departure chiangmai via Pattaya(u tapao airport )


DAY 7:

Pattaya -Koh Larn (Coral Island)

Breakfast at Hotel.
Visit Coral Island, Koh Larn (Coral Island) is the largest of Pattaya's archipelago.Koh

Larn is a wonderful little island in the Gulf of Thailand. Koh Larn is located about 7km off the coast of Pattaya Beach of which is about two hours drive south of Bangkok. The Island is about 4km long and about 2km wide and has about a thousand residents most of whom live in the main village called Naban. Most of the people that live here also work and go to school on the island. Any of the everyday necessities are here including a police force and a small medical facility. There are about six beaches on the island that boast white sand and clear blue water. Koh Larn is a lush green tropical island which has an abundant amount of rain fall each year during monsoon. The terrain is mostly mountainous which is covered in most part with heavy vegetation, jungle if you will. Monkeys naturally inhabit the island as well as other wildlife. Infrastructure here in most part consist of narrow roadways covered with brick pavers
Lunch is served on the beach.
Evening return to hotel.Relax and overnight at hotel.

DAY 8: Pattaya- Noong-Nung Tropical Garden ( B/L )

AM Breakfast at hotel

Visit Noong-Nung Tropical Garden/Thai Culture & Elephant Show., your memories of Thailand Just 15 minutes east of Pattaya.
Nong Nooch Tropical Garden has emerged as a fascinating tourist destination renowned for its wide-ranging orchid species, a palm garden, and various flowering and decorative plants from all corners of the world. The highlight of our program and everybody's favorite is the elephant show. You'll see these gentle giants, the symbols of Siam.
lunch at Noong Tropical Garden
Relax and overnight at hotel.





DAY 9: Pattaya- Bangkok (B)

Breakfast at Hotel.
Free and easy day.
Transfer you back to Bangkok Airport for departure.

Round Trip flight ticket BANGKOK- CHIANGMAI- PATTAYA -BANGKOK.
Daily American breakfast.
Round trip transfer to/from Airport/ hotel
Meals as indicated in itinerary.
All admission fees and sight seeing tours as per itinerary.
English speaking guide.
Transfer round trip

All above rates are nett and quoted in Thai Baht per person.
Rate in Thai Baht inclusive Tax.
Child : Under Age 11 years at 75% of Adult Rate,
Payment : Visa,& Master or SWIFT CODE KASITHBK A/C NO:286-2-37703-9

Duration
Twin room
Single room
Triple room

9 Days/8NightsPrivate Tour
Bangkok :ambassador hotel or similar Chiangmai :Centara Hotel Pattaya :4 stars hotel

59,000.-THB

70,000.-THB

41,000.-THB

9 Days/8NightsPrivate Tour
Bangkok :Riversid hotel or similar Chiangmai :Royal Lanna Hotel Pattaya :3stars hotel

41,000.-THB
60,000.-THB
41,000.-THB

Children with bed 75% ; No bed 50%
Cancellation Term is on Final Confirm booking by E-mail to you.
Bookings can be made by Fax to our Bangkok office at : Tel (66-0) 81-7842076 Or you can fax to(66-053)433686 , Attn to Mr.Mike.
CHIANGMAI SIGHT SEEING TOURS

TOP 10 TOUR CHIANGMAI

BANGKOK & CENTRAL

CHIANG MAI & NORTHERN

PATTAYA & EASTHERN

PHUKET & SOUTHERN